SERVICES
Triple Torque offer quality inspection, servicing and repairs to a variety of equipment.
We principally complete repair and service work within the underground coal mining industry. Providing Code D inspections, overhauls, and repairs for diesel engine machinery.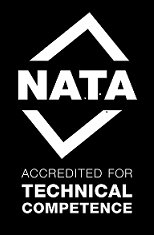 We also provide servicing of vehicles, onsite repairs or servicing, technical support for problem-solving, pump repairs, small engine repairs, compressor and auxiliary generator servicing and repairs, onsite machine inspection and auditing, sale of parts for underground mining machinery.
Triple Torque Services have also recently upgraded our workshop with a Hydraulic Brake Press and a Guillotine. This enables us to fabricate body parts for the machinery we repair in house. Once again this is to ensure expediency for our customers as we do not have to rely on outside sources.
Triple Torque Services also offer fabricated parts to order. We have a highly qualified team who will work with you to improve existing equipment, or to create new design. We are committed to offering high-quality results with first class service.
In all of the work we do, we like to pride ourselves in working towards continual improvement and having an advanced approach to maximising the value for clients at every stage of the assets lifecycle.